SMB Online is a bellydance school that you can access anytime and anywhere you have internet access!
It's our aim to give you step by step, non-intimidating bellydance classes that help you embrace your body like never before – even if you're super limited on time and space!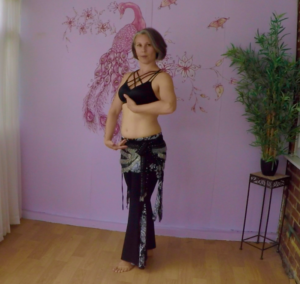 With clear, well-targeted tuition you can log on and easily follow along. I'll lead you through a variety of fun, regular practices that will help transform your dancing.
Never bellydanced before? We've got you covered with specially designed beginner level tuition.
I believe there's no such thing as a "late starter" . If you think you left it too late to become the bellydancer of your dreams, think again!